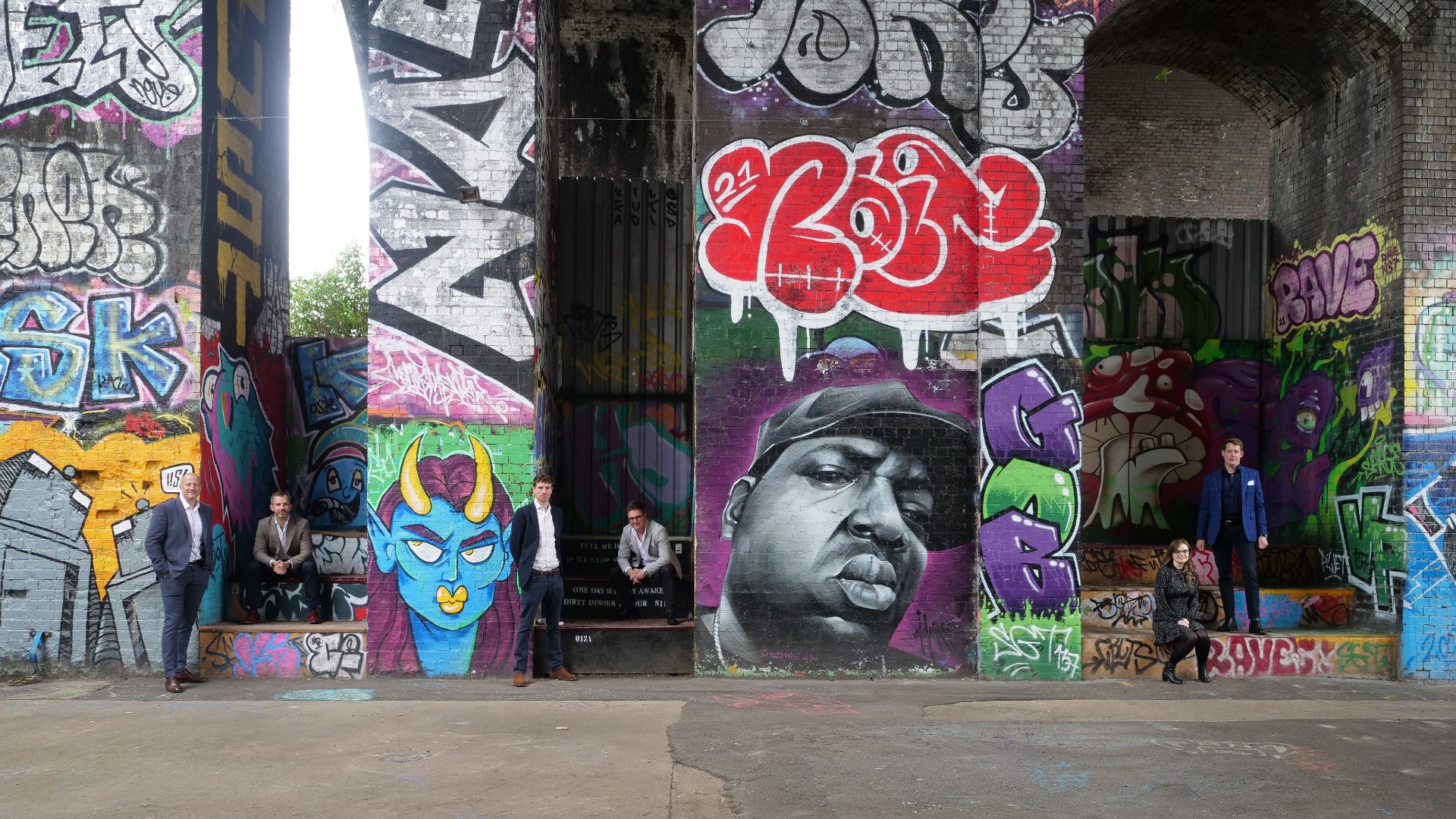 Commercial Retail Property Consultants
Creative Retail are a leading retail and leisure property practice.
We specialise in all aspects of the Retail & Leisure property markets, including: High Streets, Shopping Centres, Leisure Schemes, Roadside Convenience and Out of Town Retail Warehousing.
Passionate about property; we provide a modern, professional, and dynamic service to our clients.
Views from Real Estate Professionals on Costar & Rightmove in the last 90 days
Years Combined Experience
Commercial Property Agency
We pride ourselves on offering clients specific, accurate and targeted advice in a constantly evolving industry and market.
Our agency services include:
Lettings
Acquisitions & Disposals
Development & Site Finding
Investment strategy
Asset Management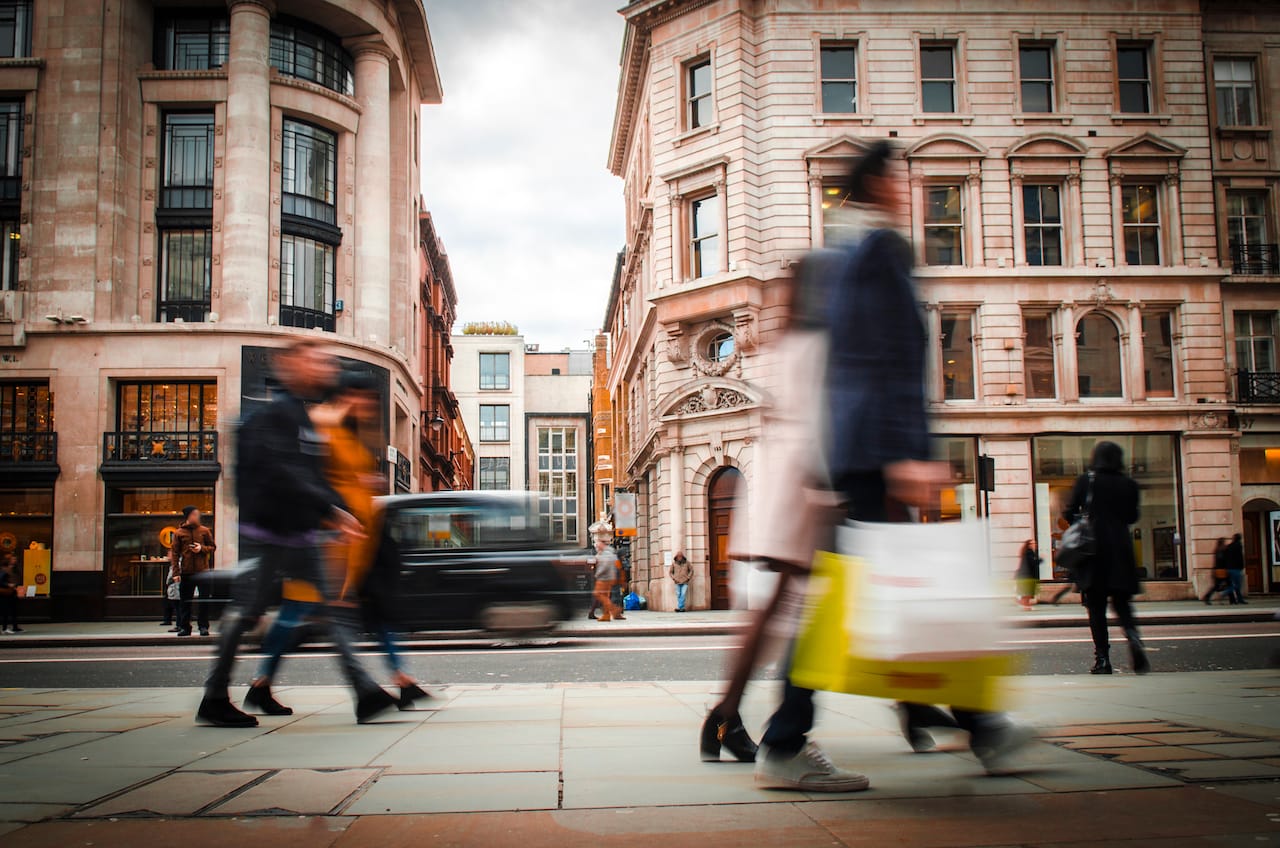 Commercial Property Development
In what is becoming an increasingly competitive sector, Creative Retail are able to offer guidance on all stages of the retail development process from initial appraisals and site sourcing through to pre-let tenancy agreements and exit strategy.
We work closely with private sector developers and investors and our in-depth knowledge of retailer requirements combined with our considerable experience with property transactions means that we are able to offer our clients an unparalleled service and a 360º appreciation of the workings behind the development process.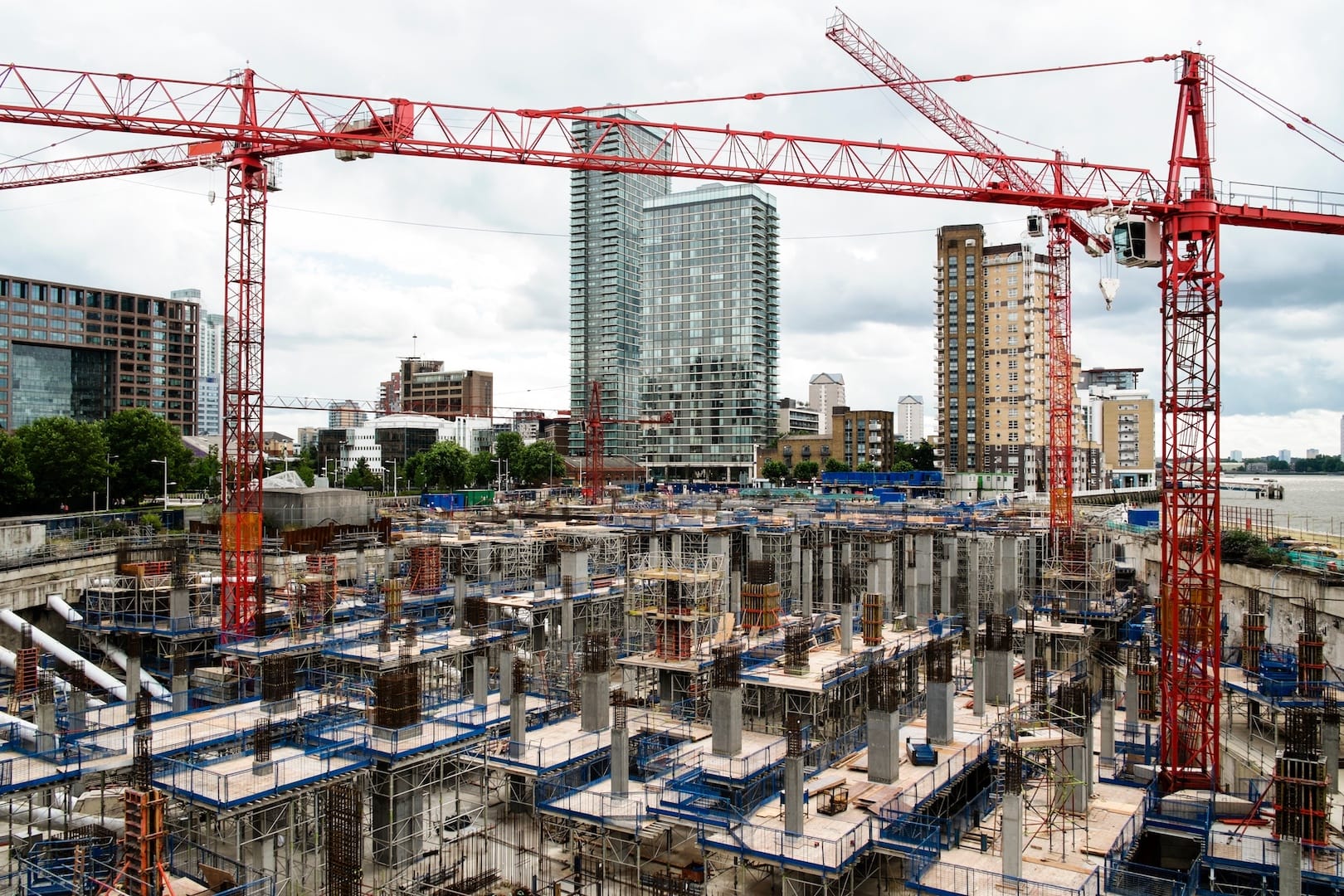 Commercial Property Investments
Detailed and up-to-the-minute knowledge has never been more important when formulating investment strategies for Retail and Leisure Property. The pace of change in the sector is ever increasing and strategies that worked just months ago may need adapting to extract best value and maintain exposure to risk.
When advising our clients on their investments, we report on a broad range of factors beyond the fundamentals of covenant, lease terms and physicality of asset. These include:
Occupiers changing requirements and business models
Tenants trading strength
Existing competition and proposed new occupiers and schemes in the locality
Inward investment into specific areas from regional funding, private equity and government initiative
We achieve this by leveraging the connections and relationships we have formed working exclusively in the retail and leisure sector.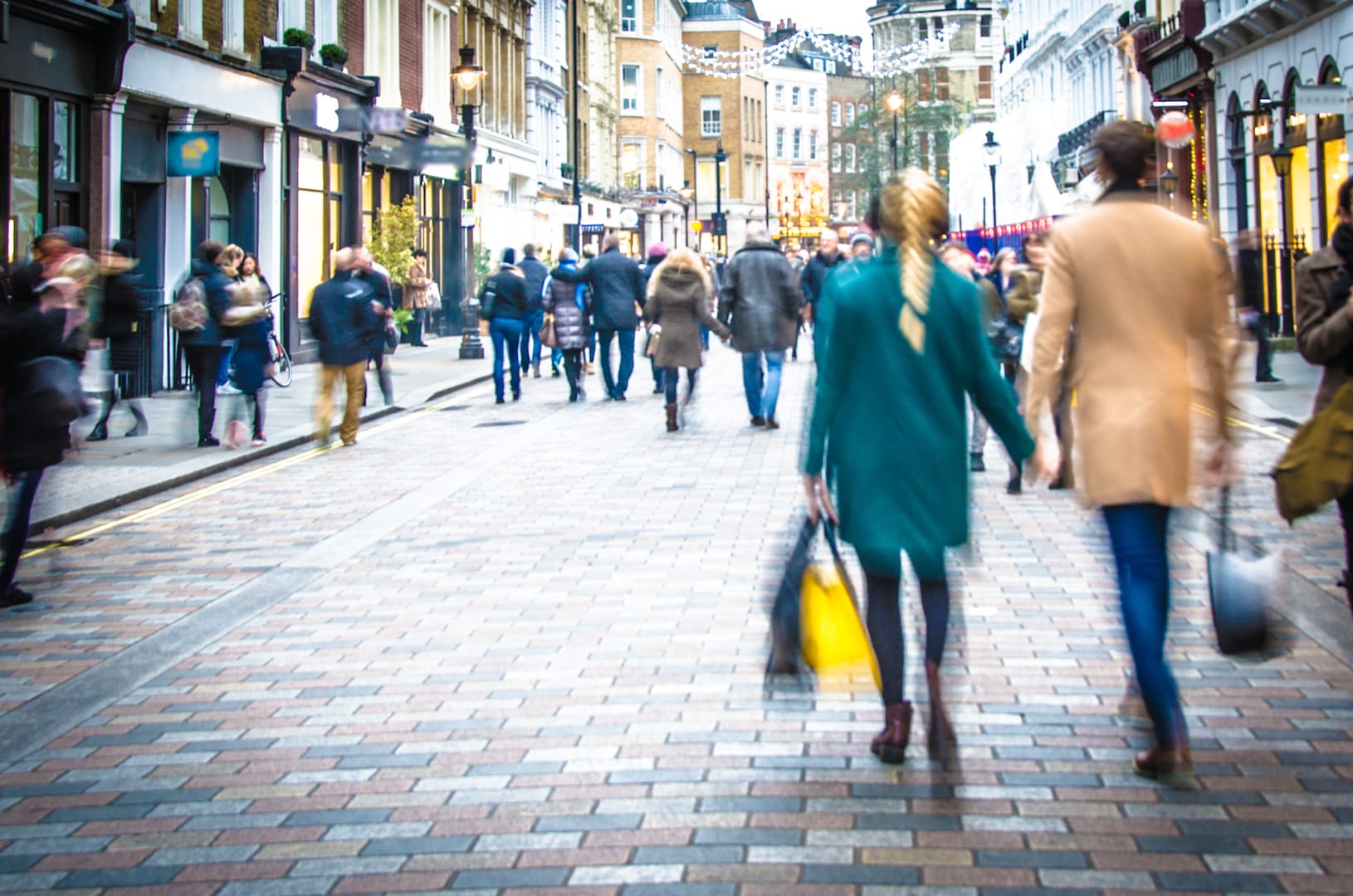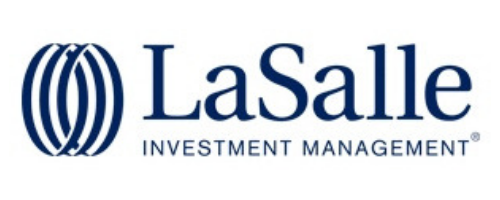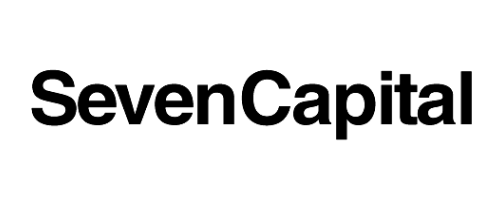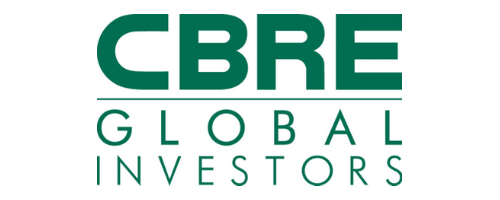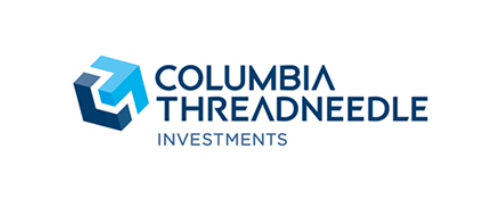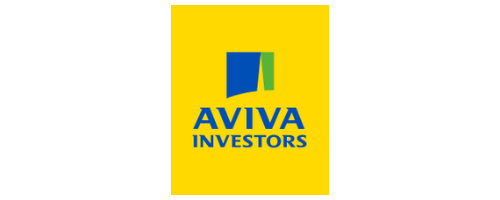 Working collaboratively with Creative Retail we have been able to achieve excellent results across our portfolio in the Midlands. Creative Retail provide us with an unparalleled advice and service in this sector.
Creative Retail bring market knowledge and a wealth of connections to each of the projects we work collaboratively on, in the ever changing landscape of commercial retail property.
Creative Retail's knowledge, contacts and understanding of the Midlands retail market is unrivalled. Their proactive, modern and efficient work ethic is key in improving our assets.
Creative Retail provide the passion, energy and accurate retail occupier knowledge that REI needs in this continually changing commercial property climate.
Creative Retail's advice throughout the course of the pandemic has been invaluable and their ability to deliver results in such a difficult climate is testament to their ability.
Creative Retail were instrumental to satisfying a requirement for Birmingham. We found them very easy to talk to, responsive and dedicated to ensuring the transaction came to a satisfactory conclusion for both sides. We look forward to continually working with Creative Retail in the future.
I have worked with the Creative Retail team on several commercial property transactions over the past few years, both acting on behalf of the landlord and also acting on my behalf as the tenant. Whichever side of the instruction they are on, they are a pleasure to deal with, professional, knowledgeable, and pragmatic. It came as little surprise to me, to see that they have recently received a number of awards for the great work that they do, to get the deals done. I would have no reservations recommending Scott, Ed and the Creative Retail team.
Click on a column heading to sort available properties
Town
Address
Size (sq.ft)
Purpose
Price
Status
Details
Tamworth
Unit 15, Ankerside Shopping Centre, Tamworth, B79 7LG
1,478
Lease
£22,500
AVAILABLE
PDF
Tamworth
Unit 30 Ankerside Shopping Centre, Tamworth, B79 7LG
1,109
Lease
£20,000
AVAILABLE
PDF
Northfield
Unit 18 Northfield Shopping Centre, Northfield, B31 2JU
868
Lease
£27,500
AVAILABLE
PDF
Tamworth
Unit 49, Ankerside Shopping Centre, Tamworth, B79 7LG
5,064
Lease
£42,500

UNDER OFFER

PDF
Tamworth
Unit 13-14 Ankerside Shopping Centre, Tamworth, B79 7LG
2,070
Lease
£27,500
AVAILABLE
PDF
Tamworth
Unit 10, Ankerside Shopping Centre, Tamworth, B79 7LG
999
Lease
£17,500
AVAILABLE
PDF
Crewe
The Market Shopping Centre, Crewe, CW1 2NG
Various
Lease
TBC
AVAILABLE
PDF
Tamworth
Unit 53-54 Ankerside Shopping Centre, Tamworth, B79 7LG
3,320
Lease
£45,000
AVAILABLE
PDF
Knowle
1594-1596 High Street, Knowle, Solihull, B93 0LF
1,750
Lease
£40,000

UNDER OFFER

PDF
Sutton Coldfield
14b/c Birmingham Road, Sutton Coldfield, B72 1QG
1,620
Lease
£35,000
AVAILABLE
PDF
Solihull
124 High Street, Solihull, B91 3SX
3,151
Lease
£120,000

UNDER OFFER

PDF
Crewe
Unit 6/7 Market Centre, Crewe, CW12 2NG
2,205
Lease
£80,000
AVAILABLE
PDF
Crewe
Unit 16/17 Market Centre, Crewe, CW1 2NG
2,860
Lease
£80,000
AVAILABLE
PDF
Crewe
Unit 18/19 Market Centre, Crewe, CW1 2NG
3,796
Lease
£100,000
AVAILABLE
PDF
Crewe
Unit 21 Market Centre, Crewe, CW1 2NG
835
Lease
£42,500
AVAILABLE
PDF

Birmingham

(City Centre)

Aston Place, Birmingham, B1 1FU
4,065
Lease
POA
AVAILABLE
PDF
Crewe
Unit A Market Centre, Crewe, CW1 2NG
5,596
Lease
POA
 

UNDER OFFER

PDF
Crewe
Unit 4/5 Market Centre, Crewe,CW1 2NG
3,945
Lease
£85,000
AVAILABLE
PDF
Dudley
Superior Hotel Restaurant, Birmingham Road, Dudley, DY1 4RN
6,006
Lease
POA

UNDER OFFER

PDF
Tamworth
Unit 39a Ankerside Shopping Centre, Tamworth, B79 7LG
463
Lease
£12,500
AVAILABLE
PDF

Birmingham

(City Centre)

Newater House, 11 Newhall Street, Birmingham, B3 3NY
4,604
Lease
£125,000

UNDER OFFER

PDF
Tamworth
Unit 55, Ankerside Shopping Centre, Tamworth, B79 7LG
1,330
Lease
£22,500
AVAILABLE
PDF
Northfield
9 Church Road, Northfield Shopping Centre, Northfield, B31 2JU
1,338
Lease
£25,000
AVAILABLE
PDF
Northfield
Unit 7, Northfield Shopping Centre, Northfield, B31 2JU
1,679
Lease
£35,000
AVAILABLE
PDF
Northfield
Unit 14a, Northfield Shopping Centre, Northfield, B31 2JU
1,746
Lease
£27,500

UNDER OFFER

PDF
Mere Green
328 Lichfield Road, Mere Green, B74 4BG
1,374
Lease
£34,000

AVAILABLE

PDF
Knowle
1602 High Street, Knowle, Solihull, B93 0LF
800
Lease
£22,500

UNDER OFFER

PDF

Birmingham

(City Centre)

Unit 221 The Cube, Birmingham, B1 1RN
1,425
Lease
£32,500
AVAILABLE
PDF

Birmingham

(City Centre)

Unit 7A Martineau Place, Corporation Street, Birmingham B2 4UW
327
Lease
£15,000
AVAILABLE
PDF

Birmingham

(City Centre)

Unit 8A, Martineau Place, Corporation Street, Birmingham B2 4UW
150
Lease
£17,500
AVAILABLE
PDF

Birmingham

(City Centre)

Unit S13, Martineau Place, Corporation Street, Birmingham B2 4UW
1,085
Lease
£25,000
AVAILABLE
PDF

Birmingham

(City Centre)

Unit 17, Martineau Place, Corporation Street, Birmingham B2 4UW
2,463
Lease
£30,000

UNDER OFFER

PDF

Birmingham

(City Centre)

Level 5 Unit, The Cube, Birmingham, B1 1RN
18,997
Lease
POA

UNDER OFFER

PDF

Birmingham

(City Centre)

Level 6 Unit, The Cube, Birmingham, B1 1RN
7,489
Lease
POA

UNDER OFFER

PDF
Harborne
88-94 High Street, Harborne, Birmingham, B17 9NJ
11,689
Lease
£165,000
AVAILABLE
PDF

Birmingham

(City Centre)

Kiosk, The Cube, Birmingham, B1 1RN
150
Lease
£15,000

UNDER OFFER

PDF
Erdington
87 High Street, Erdington, B23 6SA
4,900
Lease
£50,000

UNDER OFFER

PDF
Ludlow
3 King Street, Ludlow, SY8 1AJ
837
Lease
£37,500
AVAILABLE
PDF
Dudley
Unit 8a (First Floor office), Churchill Shopping Centre, Dudley, DY2 7BJ
1,485
Lease
£6,500
AVAILABLE
PDF
Halesowen
7-8 Hagley Mall, Cornbow Shopping Centre, Halesowen, B63 4AJ
1,316
Lease
POA
AVAILABLE
PDF
Halesowen
26 Hagley Street, Halesowen, B63 4AU
1,340
Lease
POA
AVAILABLE
PDF
Selly Oak
Unit A, 800 Bristol Road, Selly Oak, Birmingham, B29 6NA
2,240
Lease
£30,000
AVAILABLE
PDF
Selly Oak
Unit B, 800 Bristol Road, Selly Oak, Birmingham, B29 6NA
2,915
Lease
£42,500

UNDER OFFER

PDF
Selly Oak
Unit C, 800 Bristol Road, Selly Oak, Birmingham, B29 6NA
1,080
Lease
£20,000
AVAILABLE
PDF

Birmingham

(Aston)

Unit 1 The Old Fire Station, Aston Street, Birmingham, B4 7DA
700
Lease
£30,000

UNDER OFFER

PDF

Birmingham

(City Centre)

Unit 3, Platform 21, 102 New Street, Birmingham, B2 4HQ
3,003
Lease
£225,000

UNDER OFFER

PDF

Birmingham

(City Centre)

Unit A1, Kent Street Residence, Gooch St N, Birmingham, B5 6RJ
2,041
Lease
£32,500
AVAILABLE
PDF

Birmingham

(City Centre)

Unit A2, Kent Street Residence, Gooch St N, Birmingham, B5 6RJ
3,424
Lease
£55,000
AVAILABLE
PDF

Birmingham

(City Centre)

Unit B1, Kent Street Residence, Gooch St N, Birmingham, B5 6RJ
6,145
Lease
£80,000

UNDER OFFER

PDF
Bromsgrove
132A High Street, Bromsgrove, Worcestershire, B61 8ES
1,072
Lease
£20,000
AVAILABLE
PDF
Tamworth
Unit 23 Common Lane, Ankerside Shopping Centre, Tamworth, B79 7LG
205
Lease
£8,500
AVAILABLE
PDF
Tamworth
Unit 40B Ankerside Shopping Centre, Tamworth, B79 7LG
567
Lease
£15,000
AVAILABLE
PDF
Tamworth
Unit 12 Ankerside Shopping Centre, Tamworth, B79 7LG
877
Lease
£20,000
AVAILABLE
PDF
Tamworth
Unit 37A Ankerside Shopping Centre, Tamworth, B79 7LG
562
Lease
£15,000
AVAILABLE
PDF
Chipping Sodbury
43-45 High Street, Chipping Sodbury, BS37 6BA
2,920
Sale
£525,000
AVAILABLE
 PDF
Chipping Sodbury
43-45 High Street, Chipping Sodbury, BS37 6BA
2,920
Lease
£37,500
AVAILABLE
PDF
Edgbaston
1 Calthorpe Road, Calthorpe Estate, Edgbaston, B15 1QL
2,870
Lease
£52,500
AVAILABLE
PDF
West Bromwich
Unit 2, Farley Centre, West Bromwich, B70 7QU
8,331
Lease
£80,000

UNDER OFFER

PDF
Mere Green
46-48 Mere Green Road, Mere Green, Sutton Coldfield, B75 5BD
5,262
Sale
£1,750,000
AVAILABLE
PDF
Washwood Heath
21-23 Fox & Goose Shopping Centre, Washwood Heath, B8 2EP
1,833
Lease
£39,500

UNDER OFFER

PDF
Erdington
142 High Street, Central Square Shopping Centre, Erdington, B23 6RS
980
Lease
£16,500
AVAILABLE
PDF
Solihull
58 Poplar Road, Solihull, B91 3AB
1,037
Lease
POA
AVAILABLE
PDF
Dudley
Unit 18-20 Churchill Shopping Centre, Dudley, DY2 7BJ
2,465
Lease
£10,000

UNDER OFFER

PDF
Dudley
Unit 7 Birdcage Walk, Churchill Shopping Centre, Dudley, DY2 7BJ
676
Lease
£5,000
 AVAILABLE
PDF
Cheltenham
46 Edinburgh Place, Coronation Square, Cheltenham, GL51 7SF
910
Lease
£25,000

UNDER OFFER

PDF
Cheltenham
48 Goldsmith Road, Coronation Square, Cheltenham, GL51 7RY
484
Lease
£15,000

UNDER OFFER

PDF

Birmingham 

(City Centre)

Unit 1, Phase II Exchange Square, Birmingham, B4 7LR
2,065
Lease
£50,000
AVAILABLE
PDF

Birmingham

(City Centre)

Unit 2, Phase II Exchange Square, Birmingham, B4 7LR
3,170
Lease
£75,000
AVAILABLE
PDF

Birmingham

(City Centre)

Unit 209 The Cube, Birmingham, B1 1RN
1,724
Lease
£40,000
AVAILABLE
PDF
Northampton
Unit 2 Pineham Local Centre, Northampton, NN4 9EH
1,505
Lease
£25,000

UNDER OFFER

PDF
Cannock
Unit 20 Cannock Shopping Centre, Market Hall Street, Cannock, WS11 1EB
1,044
Lease
£26,900
AVAILABLE
PDF

Birmingham

(City Centre)

Unit S8-9, Martineau Place, Corporation Street, Birmingham B2 4UW
3,175
Lease
£40,000
AVAILABLE
PDF
 Coventry
Unit A4a First Floor Kiosk, West Orchards Shopping Centre, Coventry, CV1 1QX
291
Lease
£26,000
AVAILABLE
PDF
Telford
Unit 1 Rampart Way, Telford, Shropshire, TF3 4BG
1,200
Lease
POA
AVAILABLE
PDF
Telford
Unit 2 Rampart Way, Telford, Shropshire, TF3 4BG
1,003
Lease
POA
AVAILABLE
PDF
Cannock
Unit 32a Cannock Shopping Centre, Market Hall Street, Cannock, WS11 1EB
203
Lease
£5,100

UNDER OFFER

PDF
Cannock
Unit 46 Cannock Shopping Centre, Market Hall Street, Cannock, WS11 1EB
2,700
Lease
£17,940

UNDER OFFER

PDF
Coventry
Unit 4 West Orchards Shopping Centre, Coventry, CV1 1QX
1,292
Lease
POA
 

UNDER OFFER

PDF
Stourport-on-Severn
1-3 Lombard Street, Stourport-on-Severn, DY13 8DP
7,875
Sale or Lease
POA
AVAILABLE
PDF
Marston Green
32 Station Road, Marston Green, B37 7AU
1,787
Lease
£25,000
AVAILABLE
PDF
Castle Bromwich
Unit 9 Castle Bromwich Shopping Centre, Timberley Lane, Castle Bromwich, B34 7EH
891
Lease
£18,000
AVAILABLE
PDF
Chelmsley Wood
Former Bingo Hall, Chelmsley Wood Shopping Centre, Birmingham B37 5TT
29,548
Sale or Lease
POA
AVAILABLE
PDF
Chelmsley Wood
Unit UG1, Chelmsley Wood Shopping Centre, Birmingham B37 5TT
1,653
Lease
£35,000
AVAILABLE
PDF
Chelmsley Wood
Unit 10, Chelmsley Wood Shopping Centre, Birmingham B37 5TT
4,291
Lease
£40,000
AVAILABLE
PDF
Chelmsley Wood
Unit 18-19, Chelmsley Wood Shopping Centre, Birmingham B37 5TT
5,748
Lease
£35,000

UNDER OFFER

PDF
Chelmsley Wood
Unit 20-21, Chelmsley Wood Shopping Centre, Birmingham B37 5TT
5,547
Lease
£35,000
AVAILABLE
PDF
Chelmsley Wood
Unit 42C-D, Chelmsley Wood Shopping Centre, Birmingham B37 5TT
2,440
Lease
£18,000

UNDER OFFER

PDF
Chelmsley Wood
Unit 83b, Chelmsley Wood Shopping Centre, Birmingham B37 5TT
6,877
Lease
£38,000
AVAILABLE
PDF
Chelmsley Wood
Unit 87, Chelmsley Wood Shopping Centre, Birmingham B37 5TT
6,992
Lease
£18,000
AVAILABLE
PDF
Chelmsley Wood
Unit UG6, Chelmsley Wood Shopping Centre, Birmingham B37 5TT
2,952
Lease
£35,000
AVAILABLE
PDF

Birmingham 

(City Centre) 

10 Livery Street, Birmingham, B3 2NU
6,800
Lease
£215,000
AVAILABLE
PDF
Longbridge
Unit 23 Longbridge Town Centre, Birmingham, B31 2UQ
1,720
Lease
£48,000
AVAILABLE
PDF
Leamington Spa
36 The Parade, Leamington Spa, CV32 4DN
1,594
Lease
£70,000
AVAILABLE
PDF
Dudley
3 Birdcage Walk, Churchill Shopping Centre, Dudley, DY2 7AE
666
Lease
£6,000
AVAILABLE
PDF
Sheldon
2160 Coventry Road, Sheldon Shopping Centre, Sheldon, B26 3JB
915
Lease
£21,500

UNDER OFFER

PDF
Edgbaston
282a Hagley Road, Edgbaston, B17 8DJ
3,729
Lease
£70,000

UNDER OFFER

PDF
Great Barr
Unit 956 Walsall Road, Scott Arms Shopping Centre, Great Barr, B42 1TQ
654
Lease
£18,000

UNDER OFFER

PDF
Ludlow
4-5 King Street, Ludlow, SY8 1AQ
2,280
Lease
£72,500
AVAILABLE
PDF

Birmingham

(City Centre)

Unit 4 Temple Court, The Minories, Birmingham, B4 6AG
1,583
Lease
£25,000
AVAILABLE
PDF
Shirley

Avon House, 435-441 Stratford Road, ​Shirley B90 4AA

2,080
Lease
£55,000
AVAILABLE
PDF

Birmingham

(City Centre)

36 Paradise Street, Birmingham, B1 2AF
2,388
Lease
£39,000
AVAILABLE
PDF

Birmingham

(City Centre)

38 Paradise Street, Birmingham, B1 2AF
723
Lease
£28,000
AVAILABLE
PDF
Stirchley
1403, 1405 and 1407 Pershore Road Stirchley, Birmingham B30 2JR
1,263
Lease
£30,000
AVAILABLE
PDF
Sheldon

2152 Coventry Road, ​Sheldon Shopping Centre, Sheldon, ​B26 3JB

670
Lease
£20,000

UNDER OFFER

PDF
Derby
Unit 5, Neighbourhood Centre, Egginton Road, Hilton, Derby DE65 5JR
1,009
Lease
£30,000

UNDER OFFER

PDF
Cotteridge
17 Watford Road, Cotteridge, B30 3DJ
835
Sale
£220,000
AVAILABLE
PDF
Halesowen
6 Hagley Mall, Cornbow Shopping Centre, Halesowen, B63 4AJ
714
Lease
POA
AVAILABLE
PDF

Birmingham

(Digbeth)

38-39 Floodgate Street, Digbeth, Birmingham
7,449
Lease
POA
AVAILABLE
PDF
Dudley
4 Birdcage Walk, Dudley, DY2 7AE
1,452
Lease
£6,000
AVAILABLE
PDF
Cannock

Unit 10 Cannock Shopping Centre , Market Hall Street​, Cannock, WS11 1EB

1,597
Lease
£32,950
AVAILABLE
PDF

Birmingham

(City Centre)

Unity and Armouries, 133 Bromsgrove Street, Birmingham, B5 6RG

1,259
Lease
POA

UNDER OFFER

PDF
Manchester

Unit 2, Old Market Street, Blackley, Manchester, M9 8DX

1,338
Lease
£15,000

UNDER OFFER

PDF

Birmingham 

(City Centre)

Edmund House, 12 Newhall Street, Birmingham B3 3EW

2,356
Lease
£59,500
AVAILABLE
PDF
Bicester
1 Crown Walk, Bicester, OX26 6HY
1,614
Lease
£45,000

UNDER OFFER

PDF

Birmingham 

(City Centre)

Unit A304, The Arcadian,

Hurst Street, Birmingham, B5 4TD

5,619
Lease
£80,000
AVAILABLE
PDF
Shirley
448 Stratford Road, Shirley, B90 3BB
849
Lease
£22,000

UNDER OFFER

PDF
Coventry
Two Friargate, Station Square, Coventry, CV1 2GN
4,575
Lease
POA
AVAILABLE
PDF
Solihull
51-53 High Street, Solihull, B91 3SW
2,834
Lease
£130,000

UNDER OFFER

PDF
Stoke on Trent
Unit D Jasper Square Retail Park, Tunstall, Stoke on Trent, Staffordshire ST6 6AT
3,189
Lease
£45,000

UNDER OFFER

PDF
Bridgnorth
Units 1-14, Netherton Tech Park, New Road, Highley, Bridgnorth WV16 6NN
1,647 – 1,921
Lease
From £8 per sq. ft.
AVAILABLE
PDF
Bridgnorth
Units 1-14, Netherton Tech Park, New Road, Highley, Bridgnorth WV16 6NN
1,647 – 1,921
Sale
From £140 per sq. ft.
AVAILABLE
PDF
Knowle
1600 High Street, Knowle, Solihull, B93 0LF
715
Lease
£22,500
AVAILABLE
PDF
Wolverhampton
4 Queen Street, Wolverhampton, WV1 3JX
3,500 – 34,000
Lease
POA
AVAILABLE
PDF
Maypole
Unit 3, Maypole Retail Park, Birmingham, B14 5JF
4,451
Lease
£70,000

UNDER OFFER

PDF
Beoley
Highpark Wood, Alcester Rd, Beoley, Worcestershire, B98 9DT
c1.72 acres
Sale
£375,000

UNDER OFFER

PDF
Ward End
606/608 Washwood Heath Road, Ward End, Birmingham, B8 2HG
984
Lease
£26,000

UNDER OFFER

PDF
Daventry
4 Foundry Walk, Daventry NN11 4PN
1,277
Lease
£20,000
AVAILABLE
PDF

Birmingham 

(City Centre)

Unit E202, The Arcadian, Hurst Street, Birmingham, B5 4TD
2,746
Lease
£65,000

UNDER OFFER

PDF
Leicester
41-43 Leicester Road, Wigston, Leicester LE18 1NR
997
Lease
£18,500
AVAILABLE
PDF
Cannock
Unit 37 Cannock Shopping Centre, Market Hall Street, Cannock, WS11 1EB
7,198
Lease
POA
AVAILABLE
PDF
Cheltenham
2-3 Gresham Court, Coronation Square, Cheltenham, GL51 7SG
1,556
Lease
POA
AVAILABLE
PDF
Brownhills
38 High Street, Brownhills, WS8 6EL
1,089
Lease
£12,500
AVAILABLE
PDF
Sutton Coldfield
Unit 53 Birmingham Road, Sutton Coldfield, B72 1QF
1,364
Lease
£26,500

UNDER OFFER

PDF
Tipton
5 Tipton Centre, Unity Walk, Tipton DY4 8EZ
847
Lease
£12,000

UNDER OFFER

PDF
Tipton
6 Tipton Centre, Unity Walk, Tipton DY4 8EZ
789
Lease
£11,250

UNDER OFFER

PDF
Tipton
7 Tipton Centre, Unity Walk, Tipton DY4 8EZ
874
Lease
£12,000

UNDER OFFER

PDF
Edgbaston
38 George Rd, Edgbaston, Birmingham, B15 1PL
4,052
Lease
£60,000
AVAILABLE
PDF
Bristol
Land at Pen Park Road, Westbury-on-trym, Bristol BS10 6JB
0.66 acres
Sale
POA
AVAILABLE
PDF
Crewe
Unit 12 The Market Centre, Victoria Street, Crewe, CW1 2NG
1,473
Lease
£35,000
AVAILABLE
PDF
Warwick
Unit 2 Westgate House, Warwick, CV34 4DH
2,217
Lease
POA
AVAILABLE
PDF
Bromsgrove
97 High St, Bromsgrove, Worcestershire, B61 8AQ
1,780
Lease
£30,000
AVAILABLE
PDF
Wolverhampton
Unit 22, 35 Wulfrun Way, Wolverhampton, WV1 3HH
881
Lease
POA
AVAILABLE
PDF
Halesowen
5 Hagley Mall, Cornbow Shopping Centre, Halesowen, B63 4AJ
717
Lease
POA
AVAILABLE
PDF
Halesowen
14 Hagley Mall, Cornbow Shopping Centre, Halesowen, B63 4AJ
947
Lease
POA
AVAILABLE
PDF
Walsall
Unit B, Park Place, Townsend Square, Walsall WS1 1NP
40,000
Lease
POA
AVAILABLE
PDF
Wolverhampton
Unit 28, 2a Wulfrun Way, Wolverhampton, WV1 3HH
1,097
Lease
POA
AVAILABLE
PDF
Sutton-in-Ashfield
1-5 Outram Street, Sutton-in-Ashfield NG17 4BA
15,066
Lease
POA

UNDER OFFER

PDF
Letchworth Garden City
11 Eastcheap, Letchworth Garden City SG6 3DA
9,506
Lease
POA
AVAILABLE
PDF
Crewe
Unit D Market Centre, Crewe, CW1 2NG
36,117
Lease
POA
AVAILABLE
PDF

Birmingham

(City Centre)

Bank House, 138 Sherlock St, Birmingham B5 7HF
3,833
Lease
£35,000
AVAILABLE
PDF
Brierley Hill
Unit 1 The Moor Centre, Brierley Hill, DY5 3AH
1,655
Lease
£25,000
AVAILABLE
PDF
Penkridge
5 Clay Street, Penkridge ST19 5AF
537
Lease
£11,000

UNDER OFFER

PDF
Bicester
Unit 2 Crown Walk Shopping Centre, Bicester OX26 6HY
1,522
Lease
£32,500
 AVAILABLE
PDF

Birmingham

(City Centre)

Unit 9 Temple Court, The Minories, Birmingham B4 6AG
625
Lease
£17,500
AVAILABLE
PDF

Birmingham

(City Centre)

Unit 12 Temple Court, The Minories, Birmingham B4 6AG
952
Lease
£22,500
AVAILABLE
PDF
Cotteridge
51 Pershore Road South, Cotteridge, Birmingham B30 3EG
945
Lease
£13,000
 AVAILABLE
PDF
Knowle
1598 High Street, Knowle, Solihull B93 0LF
686
Lease
£22,500
AVAILABLE
PDF

Birmingham

(City Centre)

14 Cannon Street, Birmingham B2 5EP
1,195
Lease
£35,000

UNDER OFFER

PDF
Alfreton
Unit 1 Severn Square, Institute Lane, Alfreton, Derbyshire DE55 7BQ
1,618
Lease
£22,000
AVAILABLE
PDF

Birmingham 

(Jewellery Quarter)

Unit A, Ludgate Hill, Birmingham B3
493
Lease
POA
AVAILABLE
PDF

Birmingham 

(Jewellery Quarter)

Unit B, Ludgate Hill, Birmingham B3
1,849
Lease
POA
AVAILABLE
PDF

Birmingham 

(City Centre)

Ground Floor Units, Multistory, Birmingham
445 – 3,541
Lease
POA
AVAILABLE
PDF

Birmingham 

(City Centre)

Lower Ground Floor Units, Multistory, Birmingham
458 – 6,809
Lease
POA
AVAILABLE
PDF
Northampton
Unit 3, Pineham Local Centre, Northampton NN4 9EH
994
Lease
£23,000
AVAILABLE
PDF
Knowle
1604 High Street, Knowle, Solihull B93 0LF
666
Lease
£25,000
AVAILABLE
PDF
Knowle
5 St Johns Way, Knowle, Solihull B93 0LE
1,226
Lease
£25,000
AVAILABLE
PDF
Knowle
16-18 St Johns Way, Knowle, Solihull B93 0LE
1,281
Lease
£30,000
AVAILABLE
PDF
Knowle
32 St Johns Way, Knowle, Solihull B93 0LE
897
Lease
£25,000
AVAILABLE
PDF
Knowle
7 St Johns Way, Knowle, Solihull B93 0LE
260
Lease
£10,000
AVAILABLE
PDF
Knowle
9-11 St Johns Way, Knowle, Solihull B93 0LE
970
Lease
£25,000
AVAILABLE
PDF
Knowle
13 St Johns Way, Knowle, Solihull B93 0LE
550
Lease
£16,500
AVAILABLE
PDF
Knowle
15 St Johns Way, Knowle, Solihull B93 0LE
557
Lease
£16,500
AVAILABLE
PDF
Knowle
19 St Johns Way, Knowle, Solihull B93 0LE
422
Lease
£15,000
AVAILABLE
PDF
Knowle
20 St Johns Way, Knowle, Solihull B93 0LE
675
Lease
£19,500
AVAILABLE
PDF
Knowle
22 St Johns Way, Knowle, Solihull B93 0LE
720
Lease
£20,000
AVAILABLE
PDF
Boldmere
1 Gate Lane, Boldmere, Sutton Coldfield, B73 5TR
2,117
Lease
£30,000
AVAILABLE
PDF
Mere Green
8 Hill Village Road, Mere Green, Sutton Coldfield B75 5BA
1,311
Lease
£35,000
AVAILABLE
PDF
Edgbaston
4 Greenfield Crescent, Birmingham B15 3BE
1,195
Lease
POA
AVAILABLE
PDF
Netherton
Netherton Methodist Church, 41 Church Road, Netherton, Dudley DY2 0LY
4,525
Sale
£125,000
AVAILABLE
PDF
Handsworth
173 – 175 Soho Road, Handsworth, Birmingham, B21 9SU
2,580
Lease
£55,000
AVAILABLE
PDF
Coventry
10b Smithford Way, Coventry, CV1 1QX
579
Lease
£25,000
AVAILABLE
PDF
Cheltenham
92 Edinburgh Place, Coronation Square, Cheltenham GL51 7SF
704
Lease
£30,000
AVAILABLE
PDF
Sheldon
2146A Coventry Road, Sheldon, B26 3JB
800
Lease
£25,000
AVAILABLE
PDF
Bicester
5 Crown Walk,

Bicester, OX26 6HY

1,200
Lease
£20,000
AVAILABLE
PDF
Longton
Former Wilko, Longton Exchange Shopping Centre, Longton, Stoke-on-Trent, ST3 1NQ
20,092
Lease
POA
AVAILABLE
PDF
Wolverhampton
67 Queen Street, Wolverhampton WV1 3BY
862
Lease
£29,500
AVAILABLE
PDF
Dudley
Unit 19-21 Churchill Shopping Centre, Dudley, DY2 7BJ
1,926
Lease
POA
AVAILABLE
PDF
Coventry
Unit 12 West Orchards Shopping Centre, Coventry, CV1 1QX
3,137
Lease
POA
AVAILABLE
PDF
Kings Heath
25/29 Alcester Road South, Kings Heath B14 7JQ
6,000
Lease or Sale
£60,000
AVAILABLE
PDF
Tipton
Unit 12 Unity Walk, Tipton Centre, Tipton DY4 8EZ
1,155
Lease
£11,500
AVAILABLE
PDF
Tipton
Unit 14 Unity Walk, Tipton Centre, Tipton DY4 8EZ
1,166
Lease
£11,500
AVAILABLE
PDF
Tipton
Unit 15 Unity Walk, Tipton Centre, Tipton DY4 8EZ
1,166
Lease
£11,500
AVAILABLE
PDF
Shrewsbury
6 High Street, Shrewsbury SY1 1SP
1,112
Lease
£38,500
AVAILABLE
PDF
Sheldon
2162a – 2164a Coventry Road, Sheldon Shopping Centre, Sheldon B26 3JB
6,000
Lease
£55,000
AVAILABLE
PDF
Contact Us
Use this form to send us a message or request a callback
Creative Retail Property Consultants

51 Regent Parade
Jewellery Quarter
Birmingham
B1 3NS