Commercial Retail Property Consultants
Creative Retail Property Consultants is a Birmingham-based retail and leisure practice.
Commercial property specialists with a focus on all sectors of the Midlands Retail & Leisure property markets – including High Streets, Shopping Centres, Leisure Schemes and Out of Town Retail Warehousing.
Passionate about all aspects of the retail and leisure markets and we provide a professional, efficient and modern service to our clients.
Agency
We pride ourselves on offering clients professional, efficient and modern advice in an industry and market that evolves quickly.
Our services include: Lettings, Acquisitions, Development, Investment & Freehold Sales, Asset Management
Consultancy
In what is becoming an increasingly competitive sector, Creative Retail are able to offer guidance on all stages of the retail development process from initial appraisals and site sourcing through to pre-let tenancy agreements and exit strategy.
We work closely with private sector developers and investors and our in-depth knowledge of retailer requirements combined with our considerable experience with property transactions means that we are able to offer our clients an unparalleled service and a 360º appreciation of the workings behind the development process.
Investment
Our specialised knowledge and expertise of the occupational sector, enables us to provide accurate and comprehensive reports on the value and worth of retail assets.
Views from Real Estate Professionals on Costar in the last 90 days
Years Combined Experience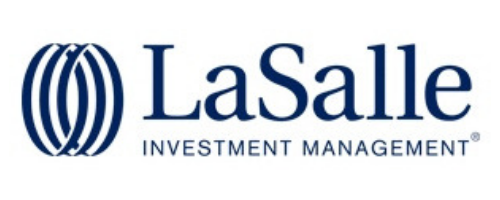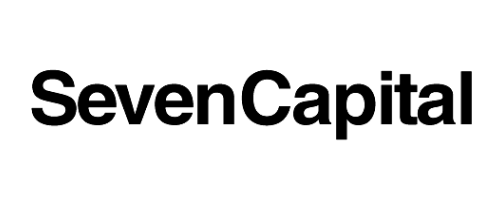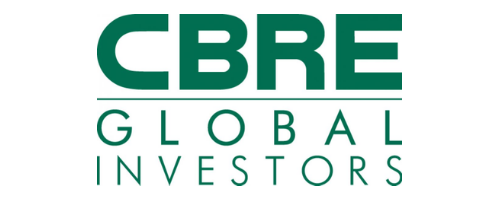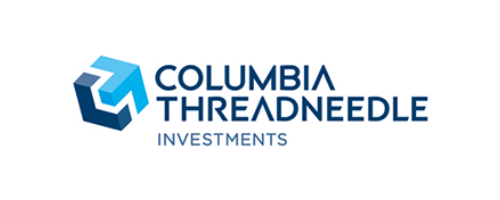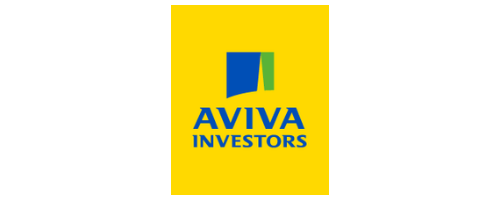 Creative Retail's knowledge, contacts and understanding of the Midlands retail market is unrivalled. Their proactive, modern and efficient work ethic is key in improving our assets.
Phil Carlin
Working collaboratively with Creative Retail we have been able to achieve excellent results across our portfolio in the Midlands. Creative Retail provide us with an unparalleled advice and service in this sector.
Edd Fitch
Creative Retail provide the passion, energy and accurate retail occupier knowledge that REI needs in this continually changing commercial property climate.
Ian Clark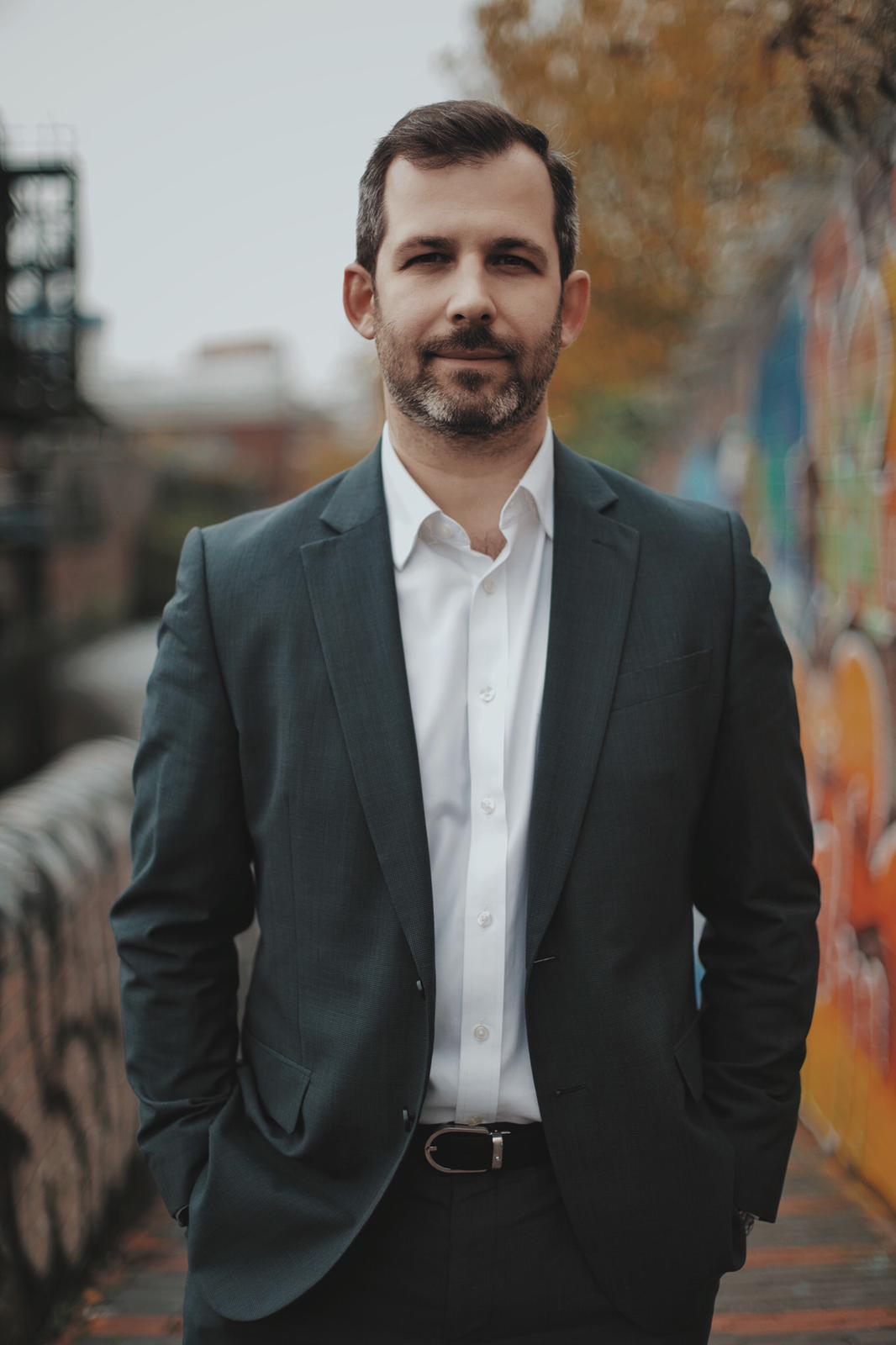 Scott Robertson BSc (Hons) MRICS
Director
Scott spent the first 10 years of his career as a member of the agency team at niche retail and leisure practice Wright Silverwood where he dedicated his time to advising both landlord and tenant clients across all aspects of the retail and leisure sectors. Clients have included LaSalle Investment Management, Legal & General, Aviva Investors, Royal London Asset Management, Aberdeen Asset Management, CBRE Global Investors, Columbia Threadneedle Investments, AEW, Intu Properties, Hortons Estate and Real Estate Investors Plc. 07831 856 733 scott@creative-retail.co.uk vCard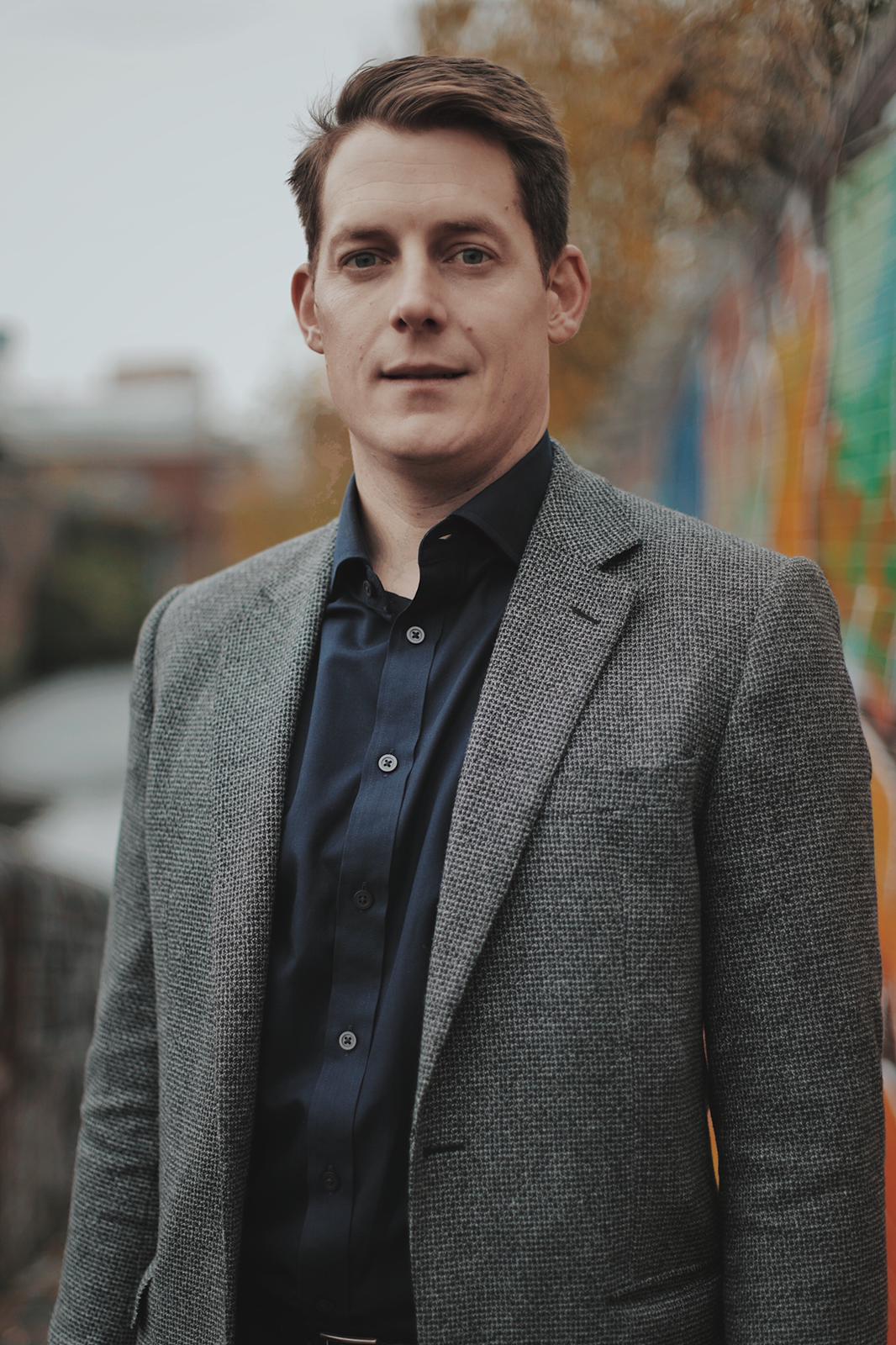 Ed Purcell BSc (Hons) MRICS
Director
Ed has been involved with the retail and leisure industry for over 10 years. He started his career at King Sturge before joining Cushman & Wakefield in 2011 as a member of the Midlands Retail Agency Team. A retail specialist with UK wide experience Ed won The Estates Gazette most active agent in the West Midlands 2016. Ed currently advises pension fund Landlords on Shopping Centre and High Street disposals, national retailers on the acquisition and disposal of shops, developers on Out of Town Warehousing schemes, and also independent landlords and retailers. 07793 808 974 ed@creative-retail.co.uk vCard
Click on a column heading to sort available properties
| | | | | | | |
| --- | --- | --- | --- | --- | --- | --- |
| Town | Address | Size (Sq.ft) | Purpose | Price | Status | Details |
|   |   |   |   |   |   |   |
| Birmingham | Unit 4, Broadway, Five Ways, B16 8HA | 8,228 | Rent | POA | AVAILABLE | PDF |
| Birmingham | Unit 2, Broadway, Five Ways, B16 8HA | 9,332 | Rent | POA | AVAILABLE | PDF |
| Birmingham | 100 Windsor Street South, Nechells, B7 4HZ | 3,515 | Sale | POA | UNDER OFFER | PDF |
| Birmingham | Lombard House, Great Charles Street, B3 3LP | 1,075 | Rent | £25,000 | UNDER OFFER | PDF |
| Birmingham | 574 Bearwood Road, Bearwood, B66 4BW | 1,647 | Rent | £20,000 | UNDER OFFER | PDF |
| Birmingham | 2148 Coventry Road, Wells Shopping Centre, Sheldon | 896 | Rent | £27,500 | AVAILABLE | PDF |
| Walsall | 87 Bradford Street, WS1 1NU | 776 | Rent | £30,000 | AVAILABLE | PDF |
| Birmingham | Unit 3, 76 Alcester Road South, Kings Heath, B14 7PT | 2,570 | Rent | £50,000 | AVAILABLE | PDF |
| Coventry | 2 Cross Cheaping, Coventry, CV1 1HG | 952 | Rent | £45,000 | UNDER OFFER | PDF |
| Birmingham | 69 New Street, B2 4DU | 2,759 | Rent | £135,000 | AVAILABLE | PDF |
| Tamworth | Unit 56, Ankerside Shopping Centre, B79 7LG | 1,692 | Rent | POA | AVAILABLE | PDF |
| Tamworth | Unit 15, Ankerside Shopping Centre, B79 7LG | 1,478 | Rent | POA | AVAILABLE | PDF |
| Tamworth | Unit 8, Ankerside Shopping Centre, B79 7LG | 847 | Rent | POA | AVAILABLE | PDF |
| Smethwick | Unit 3B, Cape Hill Retail Park, B66 4PH | 2,093 | Rent | £20,000 | UNDER OFFER | PDF |
| Birmingham | 2150a Coventry Road, Wells Shopping Centre, Sheldon | 709 | Rent | £19,500 | AVAILABLE | PDF |
| Birmingham | 61-62 Thornhill Road, Streetly, Sutton Coldfield, B74 3EN | 543 | Rent | £20,000 | AVAILABLE | PDF |
| Walsall | 86 Bradford Street, Walsall, WS1 1NU | 1,042 | Rent | £35,000 | AVAILABLE | PDF |
|  Tamworth | Unit 40A, Ankerside Shopping Centre, Tamworth, B79 9LG | 506 | Rent | £15,000 | AVAILABLE | PDF |
| Kingswinford | Pensnett Estate, Dudley Road, DY6 7NA | 1,000 | Rent | POA | AVAILABLE | PDF |
| Tamworth | Unit 39B Ankerside Shopping Centre, Tamworth, B79 7LG | 560 | Rent | £25,000 | AVAILABLE | PDF |
| Tamworth | Unit 30 Ankerside Shopping Centre, B79 7LG | 1,109 | Rent | £29,000 | AVAILABLE | PDF |
| Birmingham | Unit 34, Northfield Shopping Centre, Northfield, B31 2JU | 1,247 | Rent | £40,000 | UNDER OFFER | PDF |
| Birmingham | Unit 19, Northfield Shopping Centre, Northfield, B31 2JU | 1,375 | Rent | £39,500 | AVAILABLE | PDF |
| Birmingham | Unit 18 Northfield Shopping Centre, Northfield, B31 2JU | 868 | Rent | £30,000 | AVAILABLE | PDF |
| Birmingham | Unit 6, Northfield Shopping Centre, Northfield, B31 2JU | 758 | Rent | £15,000 | UNDER OFFER | PDF |
| Daventry | Unit 6 Foundry Walk, NN11 4PN | 1,664 | Rent | £40,000 | UNDER OFFER | PDF |
| Tamworth | Unit 2, Terrace Bar, Ankerside Shopping Centre, B79 7LG | 3,624 | Rent | £42,500 | AVAILABLE | PDF |
| Tamworth | Unit 49, Ankerside Shopping Centre, B79 7LG | 5,064 | Rent | £76,000 | UNDER OFFER | PDF |
| Tamworth | Unit 13-14 Ankerside Shopping Centre, B79 7LG | 2,070 | Rent | £50,000 | AVAILABLE | PDF |
| Tamworth | Unit 10, Ankerside Shopping Centre, B79 7LG | 999 | Rent | £22,000 | AVAILABLE | PDF |
| Stafford | 9 Lamb Street, Hanley, ST1 1PF | 1,096 | Rent | £30,000 | AVAILABLE | PDF |
| Birmingham | 42a New Street, B2 4LN | 1,053 | Rent | £125,000 | UNDER OFFER | PDF |
| Birmingham | 1 Harborne Park Road, Harborne, B14 5JA | 474 | Rent | £15,000 | UNDER OFFER | PDF |
| Birmingham | Regency Wharf, B1 2DS | 3,927 | Rent | £80,000 | AVAILABLE | PDF |
| Birmingham | 1100 Warwick Road, Acocks Green | 2,906 | Rent | £65,000 | AVAILABLE | PDF |
| Birmingham | 1076 Warwick Road, Acocks Green | 1,466 | Rent | £65,000 | AVAILABLE | PDF |
| Birmingham | 1070 Warwick Road, Acocks Green | 960 | Rent | £35,000 | AVAILABLE | PDF |
| Birmingham | 104 Colmore Row, B3 3AG | 2,067 | Rent | £75,000 | AVAILABLE | PDF |
| Stoke on Trent | Jasper Square, ST6 6LT | 3,189 | Rent | POA | AVAILABLE | PDF |
| Tamworth | Unit 40B, Ankerside Shopping Centre, B79 7LG | 572 | Rent | £25,000 | UNDER OFFER | PDF |
| Stourbridge | 111-112 High Street, DY8 1EE | 5,831 | Rent | £65,000 | UNDER OFFER | PDF |
| Halesowen | 27 Hagley Street, B63 4AL | 1,092 | Rent | £40,000 | AVAILABLE | PDF |
| Birmingham | Enterprise House, B3 2HJ | 3,067 | Rent | £70,000 | AVAILABLE | PDF |
| Birmingham | Unit 1, Tangmere Square, Castle Vale, B35 6DL | 1,970 | Rent | £25,000 | AVAILABLE | PDF |
| Birmingham | Unit 4, Tangmere Square, Castle Vale, B35 6DL | 1,666 | Rent | £20,000 | AVAILABLE | PDF |
| Birmingham | Unit 12, Fox & Goose Shopping Centre, Washwood Heath, B8 2EP | 660 | Rent | £16,500 | UNDER OFFER | PDF |
| Crewe | The Market Shopping Centre, CW1 2NG | Various | Rent | TBC | AVAILABLE | PDF |
| Birmingham | 67 High Street, Erdington, B23 6SA | 1,735 | Rent | £22,500 | AVAILABLE | PDF |
| Worcester | 8 Abbotsbury Court, St Peter's Drive, WR5 3TA | 2,262 | Rent | £32,500 | AVAILABLE | PDF |
| Brierley Hill | 20 The Moor Centre, DY5 3AH | 1,137 | Rent | £25,000 | AVAILABLE | PDF |
| Birmingham | 75 High Street, Erdington, B23 6SA | 1,565 | Rent | £20,000 | AVAILABLE | PDF |
| Birmingham | Unit 3, Yew Tree Retail Park, Yardley, B25 8YP | 1,749 | Rent | £35,000 | AVAILABLE | PDF |
| Birmingham | 185-187 Soho Road, Handsworth, B21 9SU | 1,856 | Rent | £40,000 | UNDER OFFER | PDF |
| Birmingham | Arena Central | 4,275 | Rent | POA | AVAILABLE | PDF |
| Halesowen | 7-8 Hagley Mall, Cornbow Shopping Centre, B63 4AL | 1,316 | Rent | Upon Application | AVAILABLE | PDF |
| Birmingham | 590 Bearwood Road, Bearwood, B66 4BW | 797 | Rent | £15,000 | AVAILABLE | PDF |
| Birmingham | 608 Bearwood Road, Bearwood, B66 4BW | 519 | Rent | £15,000 | AVAILABLE | PDF |
| Tamworth | Unit 53-54 Ankerside Shopping Centre, B79 7LG | 3,320 | Rent | £45,000 | AVAILABLE | PDF |
| Birmingham | Unit 4 Fox & Goose Shopping Centre, Washwood Heath, B8 2EP | 600 | Rent | £9,750 | AVAILABLE | PDF |
| Birmingham | 6 Bennetts Hill, B2 5ST | 2,239 | Rent | £175,000 | AVAILABLE | PDF |
| Birmingham | Great Western Arcade, B2 5HU | | Rent | TBC | AVAILABLE | PDF |
| Birmingham | Newhall Square, B3 | | Rent | TBC | AVAILABLE | PDF |
| Birmingham | Unit 10, Great Western Arcade, B2 5HU | 844 | Rent | £20,000 | AVAILABLE | PDF |
| Birmingham | 14 Temple Row, Great Western Arcade, B2 5HG | 440 | Rent | £30,000 | AVAILABLE | PDF |
| Birmingham | Unit 16, Great Western Arcade, B2 5HU | 1,545 | Rent | £30,000 | AVAILABLE | PDF |
| Birmingham | Unit 23-24, Great Western Arcade, B2 5HU | 982 | Rent | £55,000 | AVAILABLE | PDF |
| Birmingham | Unit 1 Park Regis, Five Ways, B15 1DT | 3,595 | Rent | £35,000 | AVAILABLE | PDF |
| Birmingham | Unit 4 Park Regis, Five Ways, B15 1DT | 2,475 | Rent | £30,000 | AVAILABLE | PDF |
| Birmingham | 7 Chad Square, Edgbaston, B15 3TQ | 773 | Rent | £15,000 | UNDER OFFER | PDF |
| Sutton Coldfield | 352-354 Birmingham Road, B72 1YH | 2,515 | Rent | £45,000 | AVAILABLE | PDF |
| Birmingham | 73 High Street, Harborne, B17 9NS | 676 | Rent | £35,000 | AVAILABLE | PDF |
| Birmingham | 176 High Street, Rubery, B45 9JA | 816 | Rent | £12,500 | AVAILABLE | PDF |
| Kenilworth | 74 Whitemoor Road, CV8 2BP | 720 | Rent | £16,000 | AVAILABLE | PDF |
| Kenilworth | Unit 53 Abbey End, CV8 1QJ | 985 | Rent | £25,000 | AVAILABLE | PDF |
| Wolverhampton | Unit 15, Wulfrun Shopping Centre, WV1 3HH | 213 | Rent | On Application | AVAILABLE | PDF |
| Wolverhampton | Unit 19, Wulfrun Shopping Centre, WV1 3HH | 1,589 | Rent | On Application | AVAILABLE | PDF |
| Wolverhampton | Unit 20, Wulfrun Shopping Centre, WV1 3HH | 1,458 | Rent | On Application | AVAILABLE | PDF |
| Wolverhampton | Unit 21, Wulfrun Shopping Centre, WV1 3HH | 1,461 | Rent | On Application | AVAILABLE | PDF |
| Wolverhampton | Unit 26-27, Wulfrun Shopping Centre, WV1 3HH | 2,508 | Rent | On Application | AVAILABLE | PDF |
| Wolverhampton | Unit 52, Wulfrun Shopping Centre, WV1 3HH | 1,105 | Rent | On Application | AVAILABLE | PDF |
| Wolverhampton | Unit 53, Wulfrun Shopping Centre, WV1 3HH | 1,248 | Rent | On Application | AVAILABLE | PDF |
| Wolverhampton | Units 74-78, Wulfrun Shopping Centre, WV1 3HH | 24,407 | Rent | On Application | AVAILABLE | PDF |
| Wolverhampton | Wulfrun Shopping Centre, WV1 3HH | | Rent | On Application | AVAILABLE | PDF |
| Knowle | St John's Way Shopping Centre, B93 0LE | | Rent | On Application | AVAILABLE | PDF |
| Castle Bromwich | 356 Bradford Road, B36 9AD | 550 | Rent | £15,000 | AVAILABLE | PDF |
| Birmingham | Unit 7 All Saints Shopping Centre, Shard End, B34 7BA | 620 | Rent | £18,000 | AVAILABLE | PDF |
| Knowle | 1594-1596 High Street, B93 0LF | 1,750 | Rent | £40,000 | AVAILABLE | PDF |
| Sutton Coldfield | Knight's House, B72 1PD | 2,615 | Rent | £50,000 | AVAILABLE | PDF |
| Birmingham | 270 Vicarage Road, Kings Heath, B14 7NH | 1,048 | Rent | £20,000 | AVAILABLE | PDF |
Contact Us
Use this form to send us a message or request a callback
Creative Retail
8th Floor Newater House 11 Newhall Street Birmingham West Midlands 0121 400 0407