Commercial Retail Property Consultants
Creative Retail Property Consultants is a Birmingham-based retail and leisure practice.
Commercial property specialists with a focus on all sectors of the Midlands Retail & Leisure property markets – including High Streets, Shopping Centres, Leisure Schemes and Out of Town Retail Warehousing.
Passionate about all aspects of the retail and leisure markets and we provide a professional, efficient and modern service to our clients.
Views from Real Estate Professionals on Costar in the last 90 days
Years Combined Experience
Commercial Property Agency
We pride ourselves on offering clients professional, efficient and modern advice in an industry and market that evolves quickly.
Our agency services include:
Lettings
Acquisitions
Development
Investment & Freehold Sales
Asset Management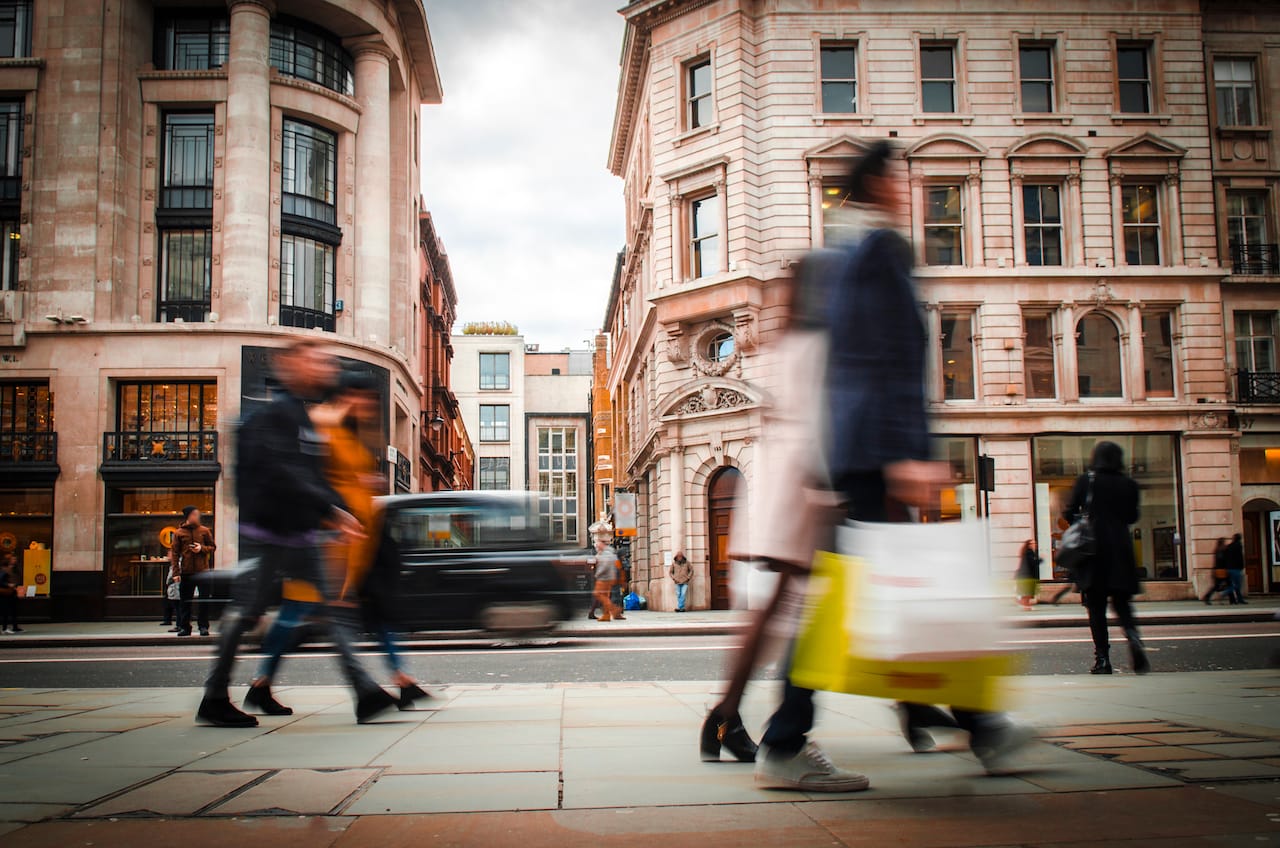 Commercial Property Development
In what is becoming an increasingly competitive sector, Creative Retail are able to offer guidance on all stages of the retail development process from initial appraisals and site sourcing through to pre-let tenancy agreements and exit strategy.
We work closely with private sector developers and investors and our in-depth knowledge of retailer requirements combined with our considerable experience with property transactions means that we are able to offer our clients an unparalleled service and a 360º appreciation of the workings behind the development process.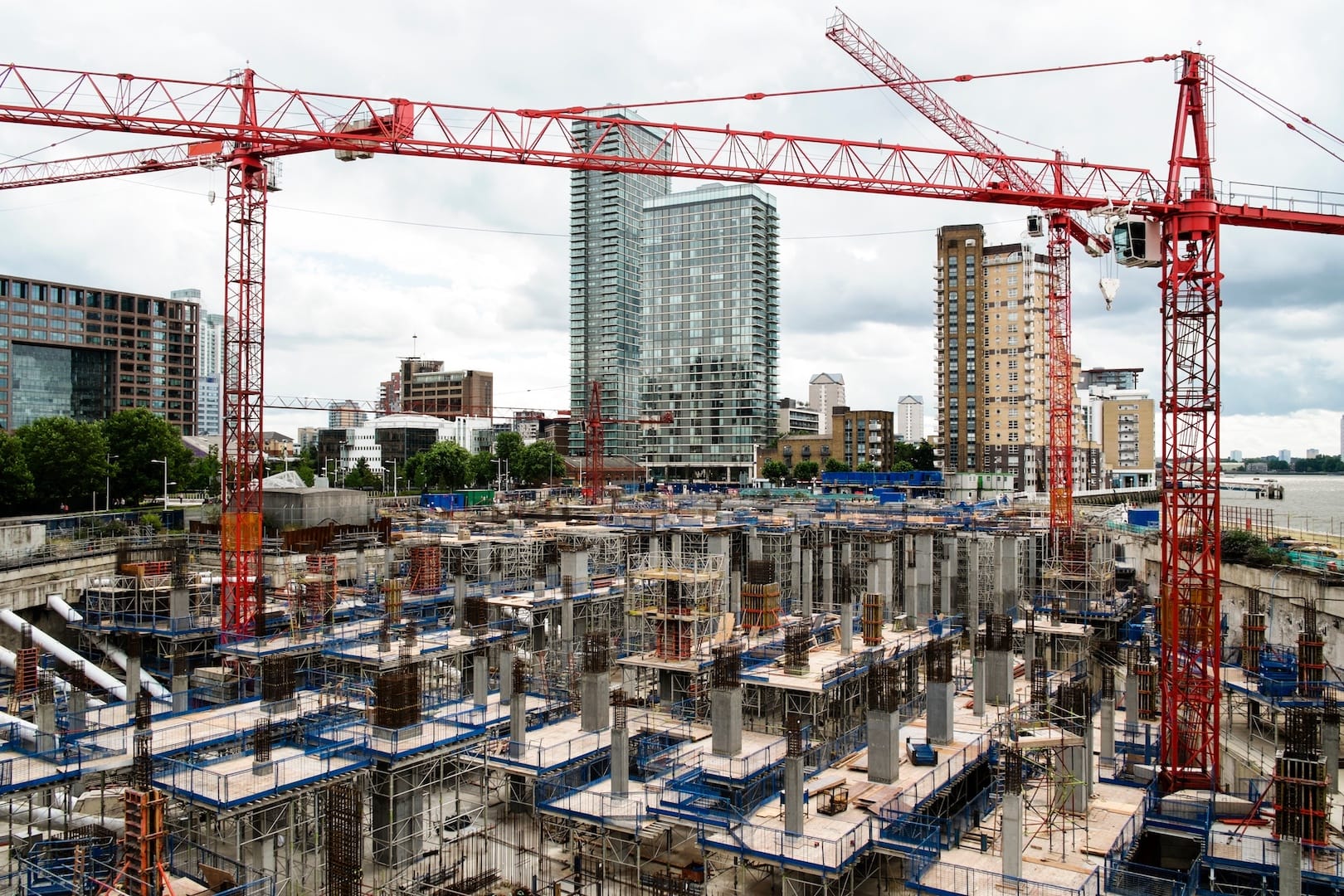 Commercial Property Investments
Our specialised knowledge and expertise of the occupational sector, enables us to provide accurate and comprehensive reports on the value and worth of retail assets.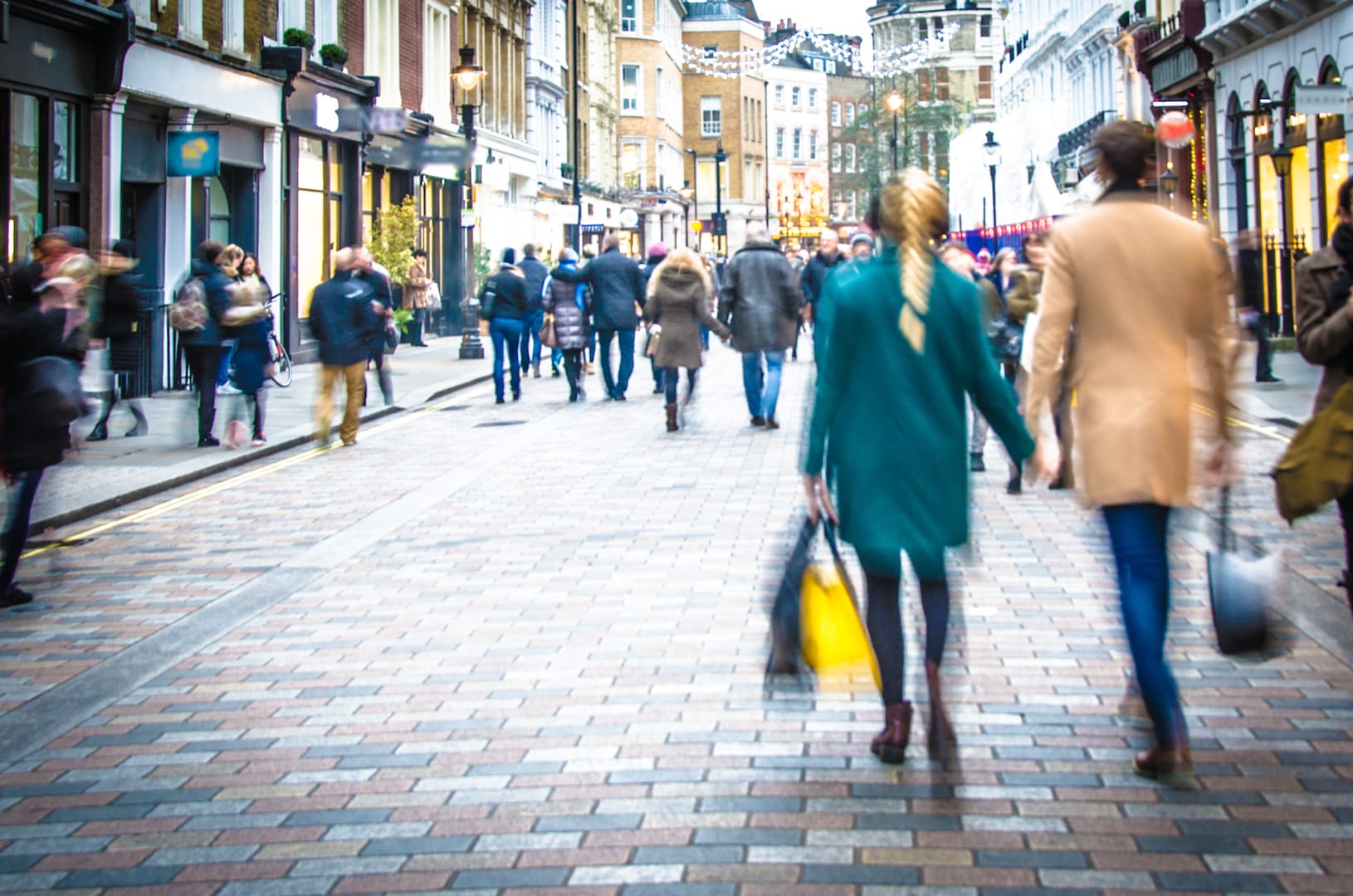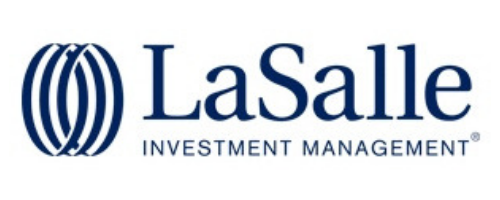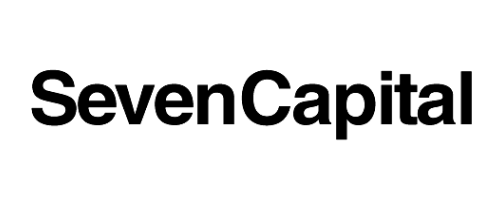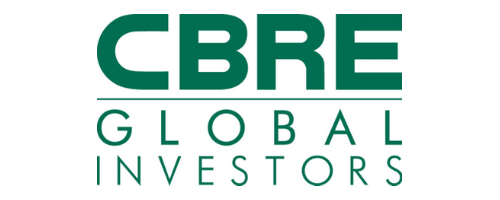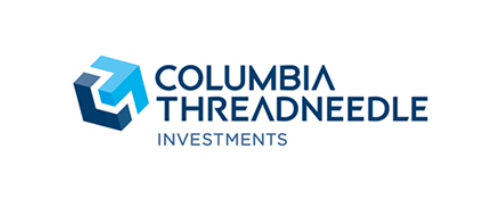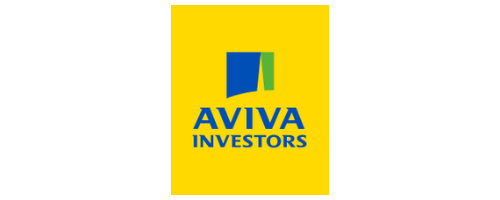 Creative Retail bring market knowledge and a wealth of connections to each of the projects we work collaboratively on, in the ever changing landscape of commercial retail property.
Creative Retail's knowledge, contacts and understanding of the Midlands retail market is unrivalled. Their proactive, modern and efficient work ethic is key in improving our assets.
Working collaboratively with Creative Retail we have been able to achieve excellent results across our portfolio in the Midlands. Creative Retail provide us with an unparalleled advice and service in this sector.
Creative Retail provide the passion, energy and accurate retail occupier knowledge that REI needs in this continually changing commercial property climate.
Click on a column heading to sort available properties
| | | | | | | |
| --- | --- | --- | --- | --- | --- | --- |
| Town | Address | Size (sq.ft) | Purpose | Price | Status | Details |
| Birmingham | Unit 4, Broadway, Five Ways, B16 8HA | 8,228 | Rent | POA | AVAILABLE | PDF |
| Birmingham | Unit 2, Broadway, Five Ways, B16 8HA | 9,332 | Rent | POA | AVAILABLE | PDF |
| Walsall | 87 Bradford Street, WS1 1NU | 776 | Rent | £30,000 | AVAILABLE | PDF |
| Birmingham | 69 New Street, B2 4DU | 2,759 | Rent | £135,000 | UNDER OFFER | PDF |
| Tamworth | Unit 56, Ankerside Shopping Centre, B79 7LG | 1,692 | Rent | POA | AVAILABLE | PDF |
| Tamworth | Unit 15, Ankerside Shopping Centre, B79 7LG | 1,478 | Rent | POA | AVAILABLE | PDF |
| Tamworth | Unit 8, Ankerside Shopping Centre, B79 7LG | 847 | Rent | POA | AVAILABLE | PDF |
| Smethwick | Unit 3B, Cape Hill Retail Park, B66 4PH | 2,093 | Rent | £20,000 | UNDER OFFER | PDF |
| Walsall | 86 Bradford Street, Walsall, WS1 1NU | 1,042 | Rent | £35,000 | AVAILABLE | PDF |
|  Tamworth | Unit 40A, Ankerside Shopping Centre, Tamworth, B79 9LG | 506 | Rent | £15,000 | AVAILABLE | PDF |
| Kingswinford | Pensnett Estate, Dudley Road, DY6 7NA | 1,000 | Rent | POA | UNDER OFFER | PDF |
| Tamworth | Unit 39B Ankerside Shopping Centre, Tamworth, B79 7LG | 560 | Rent | £25,000 | AVAILABLE | PDF |
| Tamworth | Unit 30 Ankerside Shopping Centre, B79 7LG | 1,109 | Rent | £29,000 | AVAILABLE | PDF |
| Birmingham | Unit 19, Northfield Shopping Centre, Northfield, B31 2JU | 1,375 | Rent | £39,500 | AVAILABLE | PDF |
| Birmingham | Unit 18 Northfield Shopping Centre, Northfield, B31 2JU | 868 | Rent | £30,000 | AVAILABLE | PDF |
| Birmingham | Unit 6, Northfield Shopping Centre, Northfield, B31 2JU | 758 | Rent | £15,000 | UNDER OFFER | PDF |
| Tamworth | Unit 2, Terrace Bar, Ankerside Shopping Centre, B79 7LG | 3,624 | Rent | £15,000 | UNDER OFFER | PDF |
| Tamworth | Unit 49, Ankerside Shopping Centre, B79 7LG | 5,064 | Rent | £76,000 | UNDER OFFER | PDF |
| Tamworth | Unit 13-14 Ankerside Shopping Centre, B79 7LG | 2,070 | Rent | £50,000 | AVAILABLE | PDF |
| Tamworth | Unit 10, Ankerside Shopping Centre, B79 7LG | 999 | Rent | £22,000 | AVAILABLE | PDF |
| Birmingham | 1100 Warwick Road, Acocks Green | 2,906 | Rent | £65,000 | AVAILABLE | PDF |
| Birmingham | 1076 Warwick Road, Acocks Green | 1,466 | Rent | £65,000 | AVAILABLE | PDF |
| Birmingham | 1070 Warwick Road, Acocks Green | 960 | Rent | £35,000 | AVAILABLE | PDF |
| Stoke on Trent | Jasper Square, ST6 6LT | 3,189 | Rent | POA | AVAILABLE | PDF |
| Halesowen | 27 Hagley Street, B63 4AL | 1,092 | Rent | £40,000 | AVAILABLE | PDF |
| Birmingham | Enterprise House, B3 2HJ | 3,067 | Rent | £70,000 | AVAILABLE | PDF |
| Birmingham | Unit 1, Tangmere Square, Castle Vale, B35 6DL | 1,970 | Rent | £25,000 | AVAILABLE | PDF |
| Birmingham | Unit 12, Fox & Goose Shopping Centre, Washwood Heath, B8 2EP | 660 | Rent | £16,500 | AVAILABLE | PDF |
| Crewe | The Market Shopping Centre, CW1 2NG | Various | Rent | TBC | AVAILABLE | PDF |
| Birmingham | 73 High Street, Erdington, B23 6SA | 1,420 | Rent | £15,000 | AVAILABLE | PDF |
| Worcester | 8 Abbotsbury Court, St Peter's Drive, WR5 3TA | 1,000 | Rent | £17,500 | AVAILABLE | PDF |
| Brierley Hill | 20 The Moor Centre, DY5 3AH | 1,137 | Rent | £25,000 | AVAILABLE | PDF |
| Birmingham | 75 High Street, Erdington, B23 6SA | 1,565 | Rent | £16,500 | AVAILABLE | PDF |
| Birmingham | Unit 3, Yew Tree Retail Park, Yardley, B25 8YP | 1,749 | Rent | £35,000 | UNDER OFFER | PDF |
| Birmingham | Arena Central | 4,275 | Rent | POA | AVAILABLE | PDF |
| Halesowen | 7-8 Hagley Mall, Cornbow Shopping Centre, B63 4AL | 1,316 | Rent | Upon Application | AVAILABLE | PDF |
| Tamworth | Unit 53-54 Ankerside Shopping Centre, B79 7LG | 3,320 | Rent | £45,000 | AVAILABLE | PDF |
| Birmingham | Unit 4 Fox & Goose Shopping Centre, Washwood Heath, B8 2EP | 600 | Rent | £9,750 | AVAILABLE | PDF |
| Birmingham | 6 Bennetts Hill, B2 5ST | 2,239 | Rent | £90,000 | AVAILABLE | PDF |
| Birmingham | Unit 1, Newhall Square, B3 | 4,842 | Rent | TBC | UNDER OFFER | PDF |
| Birmingham | Unit 2, Newhall Square, B3 | 1,182 | Rent | TBC | AVAILABLE | PDF |
| Birmingham | Unit 3, Newhall Square, B3 | 392 | Rent | TBC | AVAILABLE | PDF |
| Birmingham | Unit 4, Newhall Square, B3 | 1,173 | Rent | TBC | AVAILABLE | PDF |
| Birmingham | 14 Temple Row, Great Western Arcade, B2 5HG | 440 | Rent | £30,000 | UNDER OFFER | PDF |
| Birmingham | Unit 16, Great Western Arcade, B2 5HU | 1,545 | Rent | £30,000 | AVAILABLE | PDF |
| Birmingham | Unit 23-24, Great Western Arcade, B2 5HU | 982 | Rent | £55,000 | AVAILABLE | PDF |
| Birmingham | Unit 1 Park Regis, Five Ways, B15 1DT | 3,595 | Rent | £35,000 | AVAILABLE | PDF |
| Birmingham | Unit 4 Park Regis, Five Ways, B15 1DT | 2,475 | Rent | £30,000 | UNDER OFFER | PDF |
| Birmingham | 7 Chad Square, Edgbaston, B15 3TQ | 773 | Rent | £15,000 | AVAILABLE | PDF |
| Sutton Coldfield | 352-354 Birmingham Road, B72 1YH | 2,515 | Rent | £45,000 | AVAILABLE | PDF |
| Birmingham | 73 High Street, Harborne, B17 9NS | 676 | Rent | £35,000 | UNDER OFFER | PDF |
| Birmingham | 176 New Road, Rubery, B45 9JA | 816 | Rent | £12,000 | AVAILABLE | PDF |
| Kenilworth | 74 Whitemoor Road, CV8 2BP | 720 | Rent | £12,500 | AVAILABLE | PDF |
| Kenilworth | 53 Abbey End, CV8 1QJ | 985 | Rent | £25,000 | AVAILABLE | PDF |
| Wolverhampton | Unit 19, Wulfrun Shopping Centre, WV1 3HH | 1,589 | Rent | On Application | AVAILABLE | PDF |
| Wolverhampton | Unit 20, Wulfrun Shopping Centre, WV1 3HH | 1,458 | Rent | On Application | AVAILABLE | PDF |
| Wolverhampton | Unit 21, Wulfrun Shopping Centre, WV1 3HH | 1,461 | Rent | On Application | AVAILABLE | PDF |
| Wolverhampton | Unit 26-27, Wulfrun Shopping Centre, WV1 3HH | 2,508 | Rent | On Application | AVAILABLE | PDF |
| Wolverhampton | Unit 52, Wulfrun Shopping Centre, WV1 3HH | 1,105 | Rent | On Application | AVAILABLE | PDF |
| Wolverhampton | Unit 53, Wulfrun Shopping Centre, WV1 3HH | 1,248 | Rent | On Application | AVAILABLE | PDF |
| Wolverhampton | Units 74-78, Wulfrun Shopping Centre, WV1 3HH | 24,407 | Rent | On Application | AVAILABLE | PDF |
| Wolverhampton | Wulfrun Shopping Centre, WV1 3HH | | Rent | On Application | AVAILABLE | PDF |
| Castle Bromwich | 356 Bradford Road, B36 9AD | 550 | Rent | £15,000 | AVAILABLE | PDF |
| Knowle | 1594-1596 High Street, B93 0LF | 1,750 | Rent | £40,000 | UNDER OFFER | PDF |
| Birmingham | 270 Vicarage Road, Kings Heath, B14 7NH | 1,048 | Rent | £20,000 | UNDER OFFER | PDF |
| Nuneaton | 17 Bridge Street, CV11 4DX | 659 | Rent | £15,000 | AVAILABLE | PDF |
| Nuneaton | 20 Bridge Street, CV11 4DX | 840 | Rent | £15,000 | AVAILABLE | PDF |
| Birmingham | 82-83 New Street, B2 4BA | 1,110 | Rent | £100,000 | AVAILABLE | PDF |
| Birmingham | 960 Walsall Road, Scott Arms Centre, Great Barr, B42 1TQ | 817 | Rent | £22,500 | AVAILABLE | PDF |
| Solihull | 50 Poplar Road, B91 3AB | 1,181 | Rent | £45,000 | UNDER OFFER | PDF |
| Birmingham | 185 New Road, Rubery, B45 9JP | 644 | Rent | £13,000 | AVAILABLE | PDF |
| Oxford | 79 London Road, Headington, OX3 9AA | 534 | Rent | £25,000 | AVAILABLE | PDF |
| Cannock | Units 2-3 The Forum, WS11 1EB | 1,828 | Rent | On Application | AVAILABLE | PDF |
| Cannock | Unit 4 The Forum, WS11 1EB | 6,096 | Rent | On Application | AVAILABLE | PDF |
| Cannock  | Unit 5B The Forum, WS11 1EB | 932 | Rent | On Application | AVAILABLE | PDF |
| Cannock | Unit 5C The Forum, WS11 1EB | 521 | Rent | On Application | AVAILABLE | PDF |
| Cannock | Unit 6 The Forum, WS11 1EB | 816 | Rent | On Application | AVAILABLE | PDF |
| Sutton Coldfield | 12a Birmingham Road, B72 1QG | 505 | Rent | £17,500 | AVAILABLE | PDF |
| Sutton Coldfield | 14b/c Birmingham Road, B72 1QG | 1,620 | Rent | £35,000 | AVAILABLE | PDF |
| Sutton Coldfield | 14d Birmingham Road, B72 1QG | 580 | Rent | £22,000 | AVAILABLE | PDF |
| Sutton Coldfield | 22 Birmingham Road, B72 1QG | 1,064 | Rent | £20,000 | AVAILABLE | PDF |
| Sutton Coldfield | 32-34 Birmingham Road, B72 1QG | 527 | Rent | £20,000 | UNDER OFFER | PDF |
| Sutton Coldfield | 36 Birmingham Road, B72 1QG | 430 | Rent | £20,000 | AVAILABLE | PDF |
| Birmingham | 28 Waterfront Walk, B1 1SN | 760 | Rent | £25,000 | AVAILABLE | PDF |
| Birmingham | 169 New Road, Rubery, B45 9JW | 954 | Rent | £12,500 | AVAILABLE | PDF |
| Kenilworth | Unit 3, 42 Warwick Road, CV8 1HE | 794 | Rent | £10,000 | UNDER OFFER | PDF |
| Castle Bromwich | 22-24 Timberley Lane, B34 7EH | 1,194 | Rent | £35,000 | AVAILABLE | PDF |
| Cheltenham | 2-3 Gresham Court, Coronation Square, GL51 7SF | 1,556 | Rent | £28,500 | AVAILABLE | PDF |
| Solihull | Saddlers Court, Warwick Road/Poplar Road, B91 3DX | 2,845 | Rent | £90,000 | AVAILABLE | PDF |
| Birmingham | 588 Bearwood Road, Bearwood, B66 4BW | 977 | Rent | £15,000 | AVAILABLE | PDF |
| Birmingham | 598-600 Bearwood Road, Bearwood, B66 4BW | 2,284 | Rent | £27,500 | AVAILABLE | PDF |
| Birmingham | 602 Bearwood Road, Bearwood, B66 4BW | 839 | Rent | £15,000 | AVAILABLE | PDF |
| Cheltenham | 72 Edinburgh Place, Coronation Square, GL51 7SF | 740 | Rent | £10,000 | AVAILABLE | PDF |
| Shirley | 8 Shakespeare Drive, B90 2AJ | 878 | Rent | £22,500 | AVAILABLE | PDF |
| Tamworth | Unit 51, Ankerside Shopping Centre, B79 7LG | 1,214 | Rent | ,£45,000 | AVAILABLE | PDF |
| Birmingham | Unit 5, Fox & Goose Shopping Centre, Washwood Heath, B8 2EP | 583 | Rent | £9,750 | AVAILABLE | PDF |
| Worcester | 59-60 High Street, WR1 2QA | 2,172 | Rent | £135,000 | AVAILABLE | PDF |
| Kenilworth | 49 Abbey End, CV8 1QJ | 985 | Rent | £25,000 | AVAILABLE | PDF |
| Coventry | 19 Trinity Street, CV1 1FJ | 588 | Rent | £25,000 | AVAILABLE | PDF |
| Birmingham | 41-49 High Street, Kings Heath, B14 7BH | 4,165 | Rent | On Application | AVAILABLE | PDF |
| Birmingham | 71 Cornwall Street, B3 | 3,290 | Rent | On Application | AVAILABLE | PDF |
| Birmingham | 1 Harborne Park Road, Harborne, B14 5JA | 474 | Rent | £13,000 | AVAILABLE | PDF |
| Birmingham | 2160a Coventry Road, Sheldon Shopping Centre, B26 3JB | 785 | Rent | £19,500 | AVAILABLE | PDF |
| Birmingham | 100 Hagley Road | 1,786 | Rent | £36,000 | AVAILABLE | PDF |
Contact Us
Use this form to send us a message or request a callback
Creative Retail
8th Floor, Newater House,
11 Newhall Street,
Birmingham,
West Midlands,
United Kingdom
+44 (0)121 400 0407
Creative Retail
8th Floor
Newater House
11 Newhall Street
Birmingham
West Midlands
B3 3NY